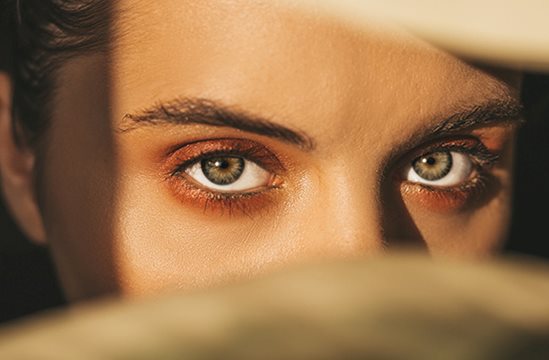 01-06-2020
Contact Lenses during Summer: All you need to know
Summer is here, the temperature gets higher and we all strive to cool off at the beach or by the pool- always keeping the required safe distances and measures as indicated by this year's pandemic.
However, with or without a pandemic, here is what you need to know to make sure you use your contact lenses with the necessary hygiene standards ensured:

1. Maintenance & Cleaning: Proper and safe use of contact lenses during summertime, begins and ends with their cleanliness and maintenance. Do remember to clean your lenses with the special cleaning fluid both before their use and before storing them. Also, remember to thoroughly clean the case after each use and at least once a month make sure to replace it. Reusing the cleaning fluid that is already in the case from previous use is also something you need to avoid by all means.
2. Hand washing: always put your contact lenses on with washed hands and preferably dried with absorbent paper that removes fluff.
3. Tap water: Never use tap water or any other liquid (saline, saliva) other than the special solution to clean contact lenses or their case. Especially at high temperatures, any other liquid element can become extremely dangerous and cause bacterial keratitis, a serious eye infection.
4. Sleep: We know that during the summer holidays you want to relax and get away from your daily habits. Nevertheless, you should never sleep without first removing your contact lenses.