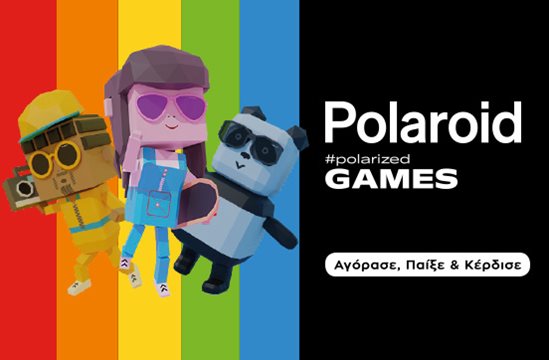 05-08-2020
POLAROID SUNGLASSES - The most playful offer of the summer
This summer, Polaroid brings to you the most playful mood and takes us on a frantic race of speed, that will put your reflexes to the test! With 4 amazing games and 3 unique characters, get ready to raise your adrenaline levels to the max!
So Polaroid's squad grows and welcomes the noisy Boom Bap Mike, Sk8Jenny, the urban dreamer and the most traveling panta.
Simply, visit https://games.polaroideyewear.com, play and win incredible prizes.
Hold on though cause this summer is special for another reason… its colors!
By the way, how many colors can you see? With the new Polaroid sunglasses you can see everything thanks to the special polarized lenses.
But the good news doesn't stop there… Visit our store and take advantage of our exclusive offer.
Get 2 Polaroid sunglasses for only 89€!
And make sure to keep your purchase receipt. Because as soon as you finish the games, showing your receipt to the nearest store will ensure another amazing gift for you.
The offer is valid until stock is available and applies to Polaroid purchases as of June 1st.