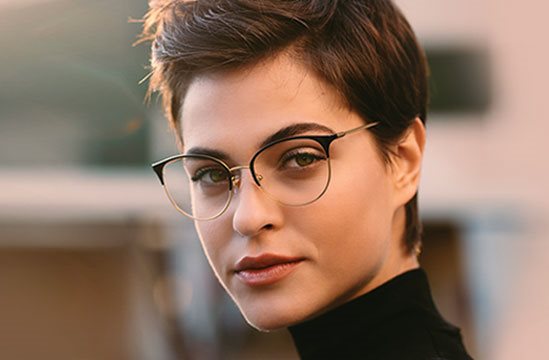 22-09-2020
5 reasons to choose anti-reflective coatings
What are anti-reflective coatings and why are they so important for your glasses?
Anti-reflecting coatings, also known as AR, are a series of coatings applied to the surface of a lens in order to reduce the amount of glare reflected by the lens. So, why is this necessary?
1. Clearer and better eyesight. Anti-reflective coatings cut off the glow and allow more light to pass through your eyes. This way, you enjoy clearer and better eyesight even in low light conditions.
2. Undisturbed night driving. Do you get tired while driving at night time? Not anymore! Thanks to anti-reflective coatings, the road to safe and comfortable driving is now open. No flashes and no fatigue.
3. Best selfies! How many times have you taken a photo and when you see it you wonder… where did your eyes go? Reducing the brightness of lenses allows people and the camera to detect your eyes instead of the lenses of your glasses.
4. Relaxed look. Thanks to the increased light that is now concentrated in your eyes, you no longer need to make an extra effort to read. Extra tip: in case sitting in front of a computer for long hours is part of your daily routine, the anti-reflective coatings are ideal to fight the blue screen light.
5. AR for all tastes. Technology allows us to make different types of AR. So, after consulting your optician, you can choose the coating that suits your lifestyle and your needs.
And don't forget: until the end of September 2020 with every purchase of a complete pair of vision we offer you free anti-reflective coatings. Visit your nearest GrandOptical store and discover relaxed vision right from the start.